A Few Reasons Why Our Students Love Wearing School Uniforms
3rd THROUGH 5TH GRADE MEET AND GEET TRANSITION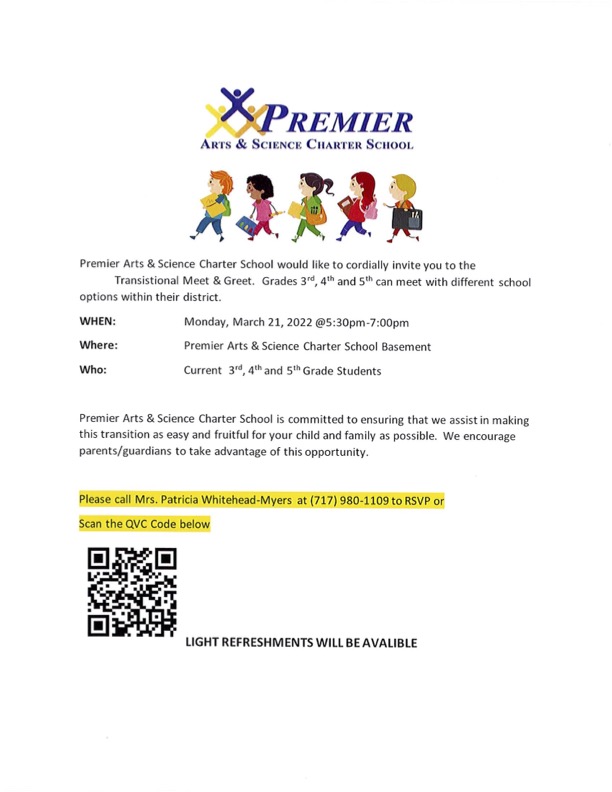 When a really good book is written, the reader will refuse to stop reading it. At PASC, our admin team and staff take extreme pride in making sure our students encounter the same life experience.
As one chapter comes to an end, a new chapter will begin for our Premierians who are in 3rd, 4th, or 5th grade. With that, our admin team thought it would be a really great idea to invite our current 3rd through 5th grade parents and guardians to an in-person conversation with a few other local school reps to learn as much as possible about where your child can attend and how to sign them up for the 2022-2023 School Year 😄.
If you are a parent or guardian who may be interested in hearing how this process works, please CLICK HERE to RSVP. Thank you and as always, let's continue to strive towards excellence one day at a time 😁.
Dear Premier Parents and Guardians
Please take a few minutes to complete our 3rd through 5th Grade Families Survey. This survey will help prepare our administrative team to communicate effectively and prepare our PASCS families for a successful 2022 - 2o23 School Year.
Kindergarten through Second Grade
Change Grades For The 2022 - 2023 School Year Letter
Third through Fifth Grade
Change Grades For The 2022 - 2023 School Year Letter
------------------------------------------------------------------
Google Classroom Tutorial
You and your students no longer have to feel overwhelmed by trying to figure out how to access virtual assignments provided by our teachers. Please click on the link below and watch this short Google Classroom Tutorial.
------------------------------------------------------------------
Continuity of Education Plan Information
------------------------------------------------------------------
COVID-19 Update
PTA and TITLE I ANNOUNCEMENTS
------------------------------------------------------------------------------------